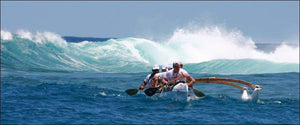 Kialoa Paddles
View all products
Waka Paddle News
Waka Paddle @ Events
Look out for Waka Paddle at Waka Ama National Sprints at Lake Karapiro in January, Long Distance Nationals, Takapuna Beach Cup in February and Waka Te Tasman in November.
Discounts for Clubs & Bulk orders
If you are buying paddles for your club or want paddles for your whole crew please chat to us, we will work out a deal for you.
Chat to Rob about what you need
Adjustable Paddles for Clubs
We regret that these paddles are currently unavailable.
Orders
You can order online or chat to Rob about what you want from a paddle.
Rob will let you know if he has your paddle is in stock or if he has to order it in.

Please Note: If your paddle needs to be ordered, now because of COVID, it can take 6 to 8 weeks to arrive from the States.
Kialoa Waka Ama Paddles in NZ
Waka Paddle stocks Kialoa Waka Ama paddles (outrigger paddles) and dragon boat paddles by Kialoa. He also stocks some outrigger canoe accessoiries and clothing.
Talk to Rob
Rob Smith is a paddler with a big heart. He is absolutely passionate about waka ama. He paddles competitively and encourages and supports paddlers around the country.
Rob can adivse you on the type of paddle that would best suit your needs. He can also help guide you to choose the right length of paddle.
Testimonials
I tried out my Paea blade in my OC1 for the first time today and I couldn't believe the difference. It is pulling so much more water. I just love it. It's exactly the right size as well. I can't thank you enough Rob.

Jan Blythe
Showing me how to accurately measure a blade to suit my height has made such a difference to my paddling. Could have been the coaching as well - thanks Rob!

Rongomai Flavell